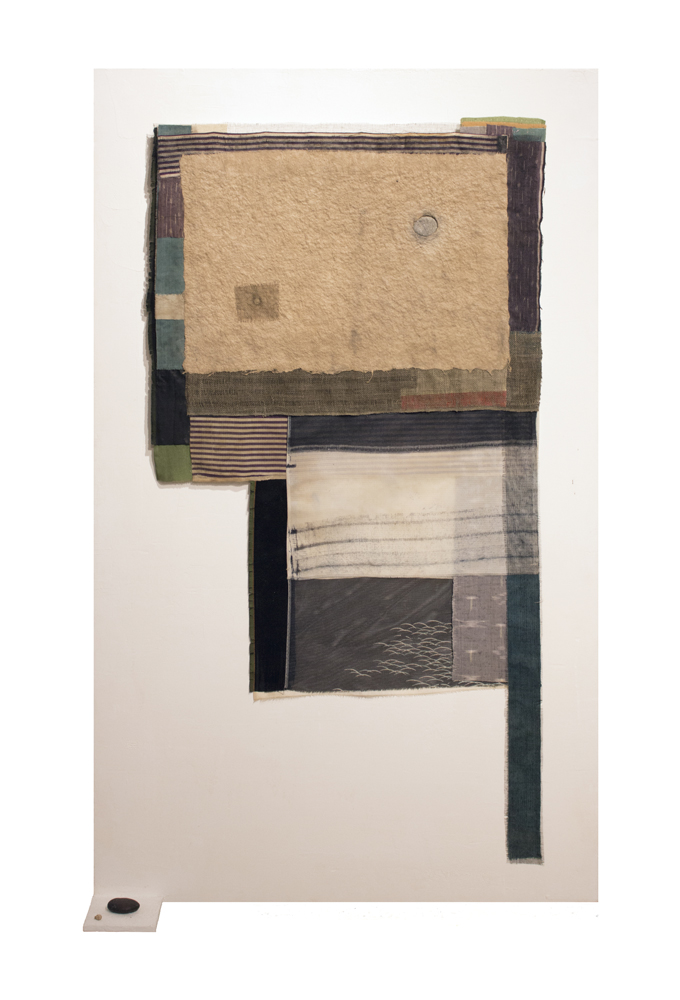 IDA SHOICHI PAPER WORKS 1980s
Jan 28 (sat) - Feb 19 (sun), 2023
12:00-19:00 (sun -17:00)
Closed on mon, tue
Yoshimi Arts
Cooperation | ida shoichi studio
Yoshimi Arts is pleased to present the exhibition, "IDA SHOICHI PAPER WORKS 1980s".
We first met Mr. Ida more than ten years ago through our reelationship with his then assistant, and we drank together or a short time during th Gion Festival in Kyoto. Like ships in the night, we never saw each other after that. We later heard that he had passed away but that his works were still in his studio and there would be a memorial exhibition. When we had a meal with his former assistant, we talked about Mr. Ida's exhibition and were motivated to hold this exhibition, as we felt a special connection.
Preparation began two years ago, and after scrutinzing the wroks at his studio and the uantity of documents provided, we decided his "PAPER WORKS" from the 1980s would be the best choice for the exhibition.
As his mediums and techiniues vary and the artist worked on various pieces, it is difficult to grasp his vision as whole. Nevertheless, we hope that the introduction of Ida's works at our gallery will provide an opportunity for visiotrs to review his artworks. The exhibition will feature about 15 works, mainly "PAPER WORKS", as well as works from the 1970s that foreshadow the development of "PAPER WORKS", and three-dimensional works.

image | 《Surface is the Between - Between Vertical and Horizon - Garden Project - Locus Sutra - Position for Seed of Green Bean and Stone》 1987 mixed media: sumi on back side of molded mud-dyed paper with old kimono, gauze fabrics, seed, stone and bronze / kozo paper 120×73×12cm © ida shoichi studio
IDA Shoichi
Born in Kyoto in 1941. Completed the Post Graduate Course o Kyoto Municipal University of Art, Oil Painting Department, in 1989. Died in 2006.
Mainichi Shinbun Art Concours Exhibition, Gran Prix, 1968. Stayed at Paris and New York, etc. International Biennale Exhibition o Prints, Tokyo, Ministry of Education Prize, 1976. International Print Biennale, Krakow, Poland, Prix d'Honneur, 1980.
80's major solo exhibitions are "Retrospective exhibition of Shoichi Ida 1970-1985" (Hara Museum of Contemporary Art, 1985), Retrospective exhibition at Kyoto Municipal Museum of Art, 1987, and "Shoichi Ida: Perspectives 13" (Portland Art Museum/USA, 1989), etc. Recent solo exhibitions are "Shoichi Ida print: a way of thinking" (Toyota Municipal Museum of Art, 2004), "Shoichi Ida, Prints" (The National Museum of Modern Art, Kyoto, 2012), etc.
【Notice】
Requests to visitors

・Wearing a mask
・Hand disinfection when viewing documents
・If you have a fever or cough, you cannot enter.
We apologize for any inconvenience. Thank you for your understanding.