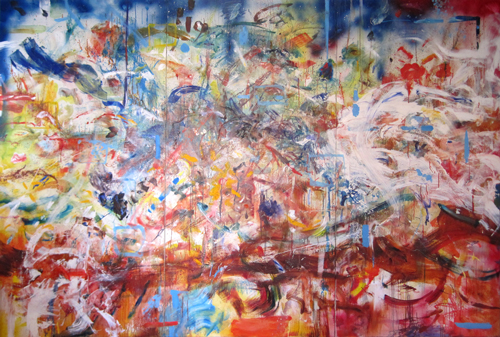 Passion - Mizuki Kakinuma
Apr 4 - 24, 2016
11:00-19:00 everyday open during the exhibition
Venue | Yoshimi Arts



Yoshimi Arts is pleased to present the solo exhibition "Passion" by Mizuki Kakinuma.
For this exhibition, Mizuki Kakinuma tried to create large work which is dimension: 1940×2910mm and painted with oil and lacquer, and will paint larger one than this. He will present new works including these large works.

*image: "Atmosphere" 2015 oil and lacquer on canvas 1940×2910mm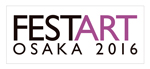 We will also host this exhibition as a participant at "Festart Osaka".
Profile
1989
Born in Tokyo, Japan
2011
Graduated from the Department of Fine Arts: Oil Painting, Tohoku University of Art and Design
Lives and works in Saitama Prefecture
Solo Exhibition
2014
"Billows - Mizuki Kakinuma" (Yoshimi Arts/Osaka) ≫
2013
"Mizuki Kakinuma solo exhibition" (Yoshimi Arts/Osaka) ≫
2012
"Mizuki Kakinuma solo exhibition" (Yoshimi Arts/Osaka)

Group Exhibition

2015
"5th Anniversary Festival !!" (Yoshimi Arts/Osaka) ≫
"Viewpoint of three art" (Art Gallery, Daimaru Sapporo store/Sapporo)
"Hito Naru, Koto Naru" (Gallery Shinjuku-za/Tokyo)
2013
"Figurative Abstraction" (Yoshimi Arts/Osaka) 
Insight 8 "Figurative" (Yoshimi Arts/Osaka) 
2012
"Primitive [ in order ]" (Yoshimi Arts/Osaka)
2011
"Physical side" (Yoshimi Arts/Osaka)
Collection
Japigozzi Collection