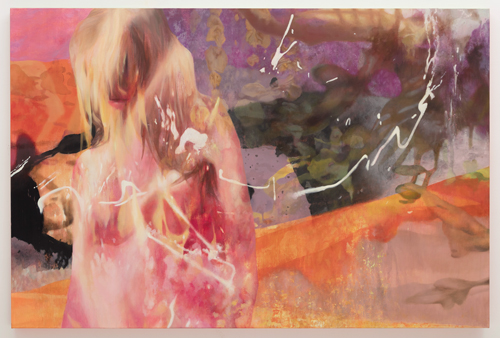 Insight 20
Rachel Adams/Keigo Kamide/Yugo Kohrogi
/Haruko Sasakawa/Miki Sato/Minako Nishikawa
July 2 - 29, 2018
11:00-19:00 Closed on Tue, Wed
Yoshimi Arts

Yoshimi Arts is pleased to present the exhibition "Insight 20".
"Insight" is a regular exhibition featuring works by the artists of Yoshimi Arts, and all works are categorized in accordance with the theme of each exhibition.
In the 20th "Insight", we will exhibit the works of six artists, Rachel Adams, Keigo Kamide, Yugo Kohrogi, Haruko Sasakawa, Miki Sato, and Minako Nishiyama.
The works are including new works, a tableau which Yugo Kohrogi created as performance painting during his solo exhibition period in this January and 'Sugar Rose' work by Minako Nishiyama, etc.
image | Yugo Kohrogi "/ Under the Skin" 2018  oil on canvas 970×1455mm(P80)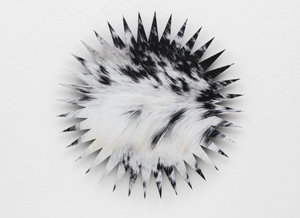 Rachel Adams "Optictocks"
2014 vinyl on laser cut Perspex φ450×d.15mm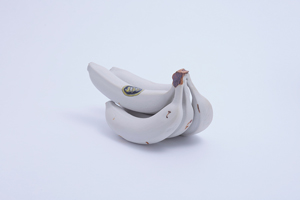 Keigo Kamide "Bunch of Bananas with Design of Mirage"
2017 porcelain 194×100×h.113mm
photo by YAMAGUCHI KENICHI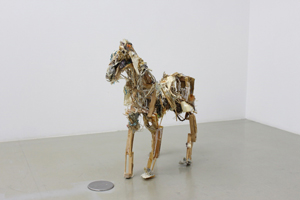 Haruko Sasakawa "Pets dog1"
2011 mixed media 840×290×h..600mm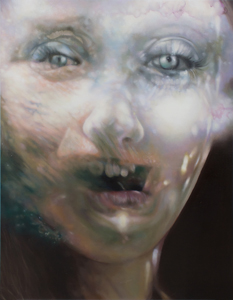 Miki Sato "Reminiscence・Breath・New garden"
2018 oil, cotton on panel 1167×910mm(F50)
*tentative English title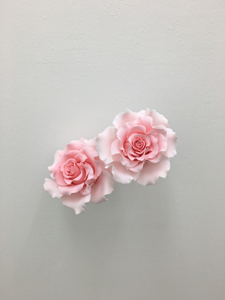 Minako Nishiyama "Sugar Roses  or  destiny of twin sisters"
2018 sugar paste, wire h.18×w.21×14cm
《artist page》
Rachel Adams ≫
Keigo Kamide ≫
Yugo Kohrogi ≫
Haruko Sasakawa ≫
Miki Sato ≫
Minako Nishiyama ≫