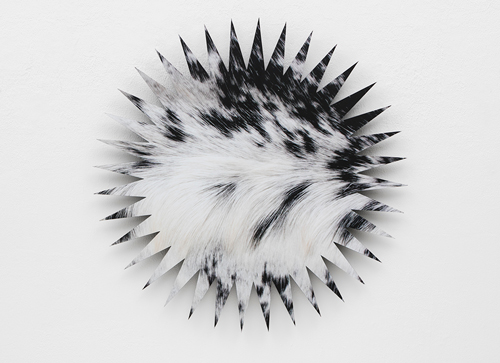 Insight 21
Rachel Adams / Lothar Götz / Keigo Kamide / Yugo Kohrogi
/ Haruko Sasakawa / Minako Nishiyama / Shiho Yamamoto / + secret
Dec 5 - 23, 2018
Insight 21-2
Rachel Adams / Lothar Götz / Keigo Kamide / Yugo Kohrogi
/ Haruko Sasakawa / Minako Nishiyama / Shiho Yamamoto
Jan 16 - 26, 2019
wed-sat 11:00-19:00, sun 11:00-17:00
Closed on mon, tue
Yoshimi Arts

Yoshimi Arts is pleased to present the exhibition "Insight 21".
"Insight" is a regular exhibition featuring works by the artists of Yoshimi Arts, and all works are categorized in accordance with the theme of each exhibition.
In the 21st "Insight", we will exhibit the works of eight artists, Rachel Adams, Lothar Götz, Keigo Kamide, Yugo Kohrogi, Haruko Sasakawa, Minako Nishiyama, Shiho Yamamoto, and secret artist.
The works are from various ganres, including "Optictocks" by Rachel Adams who explores the structure in interior design and art, a porcelain work by Keigo Kamide connecting the history of Kutani ware and the present, and a new tableau which Yugo Kohrogi created in Spain, etc.
*We will extend this exhibition until January and change some works.
image | Rachel Adamsi "Optictocks" 2014 vinyl on laser cut Perspex  φ45×d.1.5cm
《artist page》
Rachel Adams ≫
Keigo Kamide ≫
Yugo Kohrogi ≫
Haruko Sasakawa ≫
Minako Nishiyama ≫
Shiho Yamamoto ≫