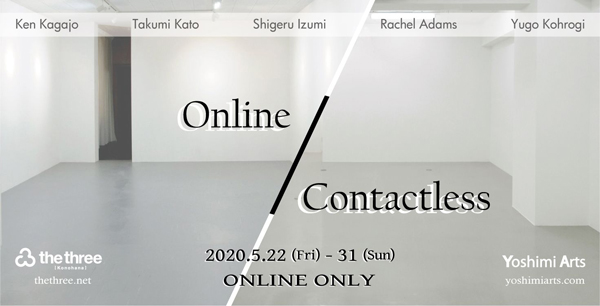 Online / Contactless
Rachel Adams / Shigeru Izumi / Ken Kagajo / Takumi Kagajo / Yugo Kohrogi
May 22 (fri) - 31 (sun), 2020
On the websites of Yoshimi Arts and the three konohana *Available online only
Yoshimi Arts | http://www.yoshimiarts.com/en/exhibition/20200522_Online_Contactless.html (this page)
the three konohana | http://thethree.net/exhibitions/5212
Online Exhibition "Online / Contactless" installation view
https://youtu.be/XHK_yajCwAo
We are pleased to announce that Yoshimi Arts and 'the three konohana' will jointly curate the virtual exhibition, "Online / Contactless".
The show, to be exhibited in 'the three konohana', will feature the works of five artists from two galleries. The actual exhibition space will be substituted with video footage of the installation and online talks are to be scheduled during the exhibition period. The opportunity to purchase products online, via a cashless platform, will also be provided.
For the online talks, we have invited art critic, Yuya Maeda, to review the individual activities and movements by exhibiting artists and gallerists during the coronavirus crisis. Prescient changes and prospects for the future will also be discussed.
Due to the outbreak of COVID-19, many exhibitions and events have been postponed or canceled in the art world, depriving artists of physical presentation opportunities, and audiences of a firsthand viewing experience. However, art galleries and museums have started to respond to this difficult situation and are shifting from physical to virtual viewing, mainly through social networking platforms.
The physical aspect remains deeply rooted in the foundation of the gallery system, as its management is largely dependent on providing a platform for artworks and their audiences, artists and gallerists to have direct and intimate contact. For this reason, although our activity has been restricted throughout the middle of the pandemic, we consider operations will return to normal once the coronavirus crisis ends. At the same time, we also anticipate the potential development of a new system and way of thinking brought about by necessary adaptations during this extraordinary period. Given the current restrictions on congregating in large groups, adjusting to this reality by exploring exhibitions and events through a new approach will enable us to broaden our perspective and envisage next-generation galleries and presentation platforms for artists.
<Event>
●Online Talk
Japanese only
May 30 (sat), 19:00-21:00
Moderator | Yuya Maeda(Critic)
Speaker | Ken Kagajo, Takumi Kato, Yugo Kohrogi
Rachel Adams *message
Masao Inaba (Yoshimi Arts), Toshihiro Yamanaka (the three konohana)
Venue | Zoom meeting room(Please use PC or smartphone with Zoom app)
Fee | \500
Application | info@thethree.net (the three konohana)
●Online gallery view
May 23(sat), 28(thu), 31(sun) 11:00-13:00 / 17:00-20:00
Venue | Zoom meeting room (Free admission, you may enter and leave as you please)
We will open our online gallery in the Zoom meeting room, streaming from 'the three konohana' where the actual artworks are exhibited.
Information about accessing our Zoom meeting room will be posted on Facebook, Twitter, Instagram the day before the scheduled event.
<How to enjoy>
■Video streaming
May 22 (fri), 11:00-
Yoshimi Arts, the three konohana website + Youtube
■List of works
We will post list of works on our website.
Please contact Yoshimi Arts or 'the three konohana' if you have any questions.
 Rachel Adams, Shigeru Izumi, Yugo Kohrogi : Yoshimi Arts info@yoshimiarts.com
 Ken Kagajo, Takumi Kato : the three konohana info@thethree.net
■Online purchasing
Payment: Online only by credit card or bank transfer.
Delivery: Shipping only *The price of each artwork does not include the shipping fee.
*Payment on site at the gallery is not available for this exhibition.
<Artists>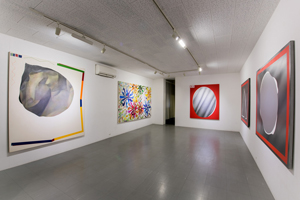 Shigeru Izumi, 1922-95 / Yoshimi Arts, the three konohana
photo | "Shigeru Izumi PAINTINGS 1971-93" exhibition view (Yoshimi Arts, the three konohana/Osaka, 2017 )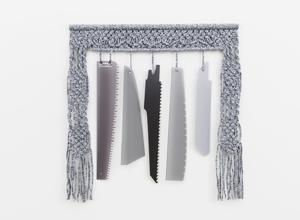 Rachel Adams, b.1985 / Yoshimi Arts
photo | 《 Tools, Tools 1 》 2015 88×h 86 cm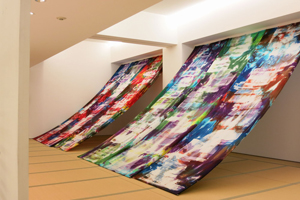 Ken Kagajo, b.1974 / the three konohana
photo | 《Young Views》 2018 (115×800cm)×6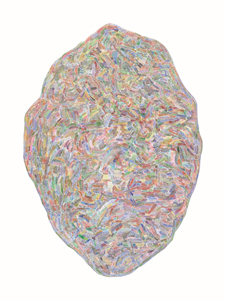 Takumi Kato, b.1984 / the three konohana
photo | 《 Macaroni 》 2019 240×170×2cm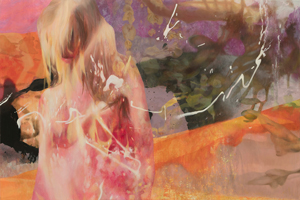 Yugo Kohrogi, b.1982 / Yoshimi Arts
photo | 《 Under the Skin 》 2018 97.0×145.5cm(P80)